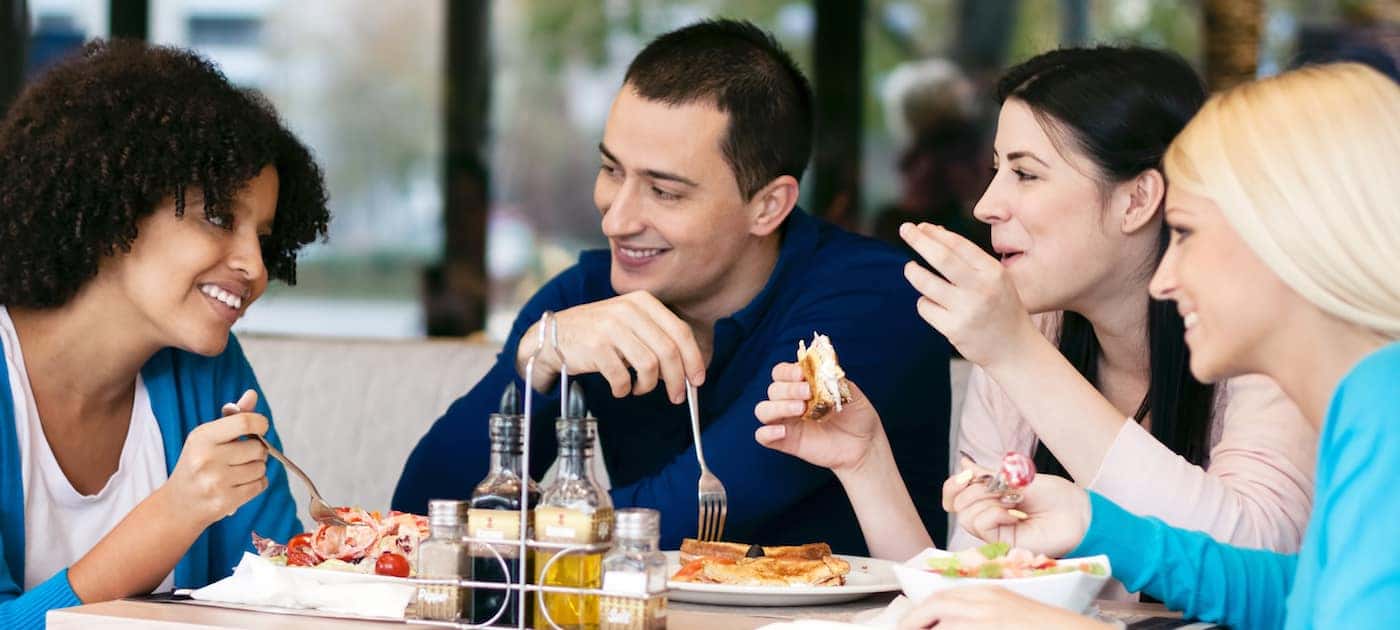 There are so many great restaurants near White Lake, MI, it can be hard to choose just one when you're planning your night out! Thankfully, Szott M59 Chrysler Jeep has you covered with our guide to some of the very best. We believe these restaurants in White Lake, MI stand out among the rest, and they should absolutely be on your list of places to try.
White Lake Brunch
This cozy spot offers a classic diner feel, complete with black and white checkered floors and an open kitchen that offers a bird's eye view of your food being made while you sit at the counter. If you're someone who appreciates the classics, we'd recommend their eggs and bacon with hashbrowns, but you shouldn't look past their patty melt or Tom's famous ham and corned beef breakfast.
Billy's Tip 'n Inn
Billy's is an unbeatable option when you're searching for the ultimate family-friendly restaurant. Its log cabin exterior makes for the perfect setting for their live music and party packages that are perfect for family get-togethers. What's on the menu? Shepherd's pie, captain crunch chicken (exactly what you think it is), and northern beef pasties are the chef's recommendations.
The Root Restaurant & Bar
The Root brings food straight "from the farm to your fork." The rustic interior is a perfect setting for a night out with friends, and those who are of age will love their themed cocktails, including "flannel sheets to the wind" and "rum, Forrest, rum!" Share some small plates with a group, like crab cakes and baked Michigan brie, or opt for a full-size meal, like shrimp & gnocchi or their Michigan pork chop. At the end of the night, treat yourself to the homemade gelato.
Nick & Tony's Coney Island
Nick & Tony's brings White Lake residents all of the Coney Island staples we love. Try the ground round with grilled onions and mushrooms, the mouth-watering pierogis, or the crispy chicken salad. Of course, you can't pass up the deep-fried Oreos with ice cream, either! Coney Island is in their name, after all.
Szott M59 Chrysler Jeep Is Your Trusted Local Guide
Planning a date night and wishing you could get out of White Lake? Take a short road trip and surprise your loved one with a date night in Detroit! Find helpful tips like this and much more when you follow along with our local blogs.